Upcoming Cruises
Show me cruises from
Cruisin Country 2019
12 - 19 October 2019
Returning in 2019 for its ninth consecutive year, Australia's biggest Country Music cruise, Cruisin' Country, brought to you by Choose Your Cruise presents a celebration of Australian Country Music with "Duets". Hosting over 30 artists, Cruisin' Country 2019 will...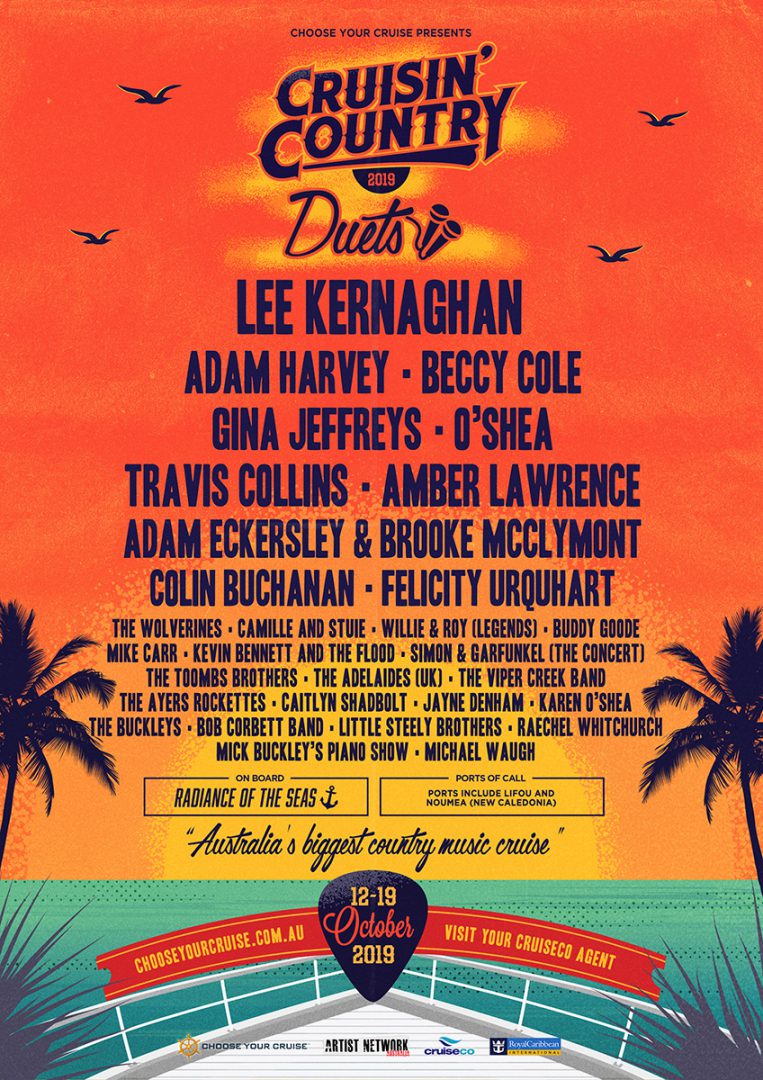 Rock The Boat 2019
19 - 26 October 2019
Choose your Cruise, the Company that brings you 'Australia's Biggest Music Festival at Sea' Presents the Rock The Boat 2019. Settling Sail from Sydney on board the Royal Caribbean's Alluring Radiance of the The Seas for 7 spectacular nights...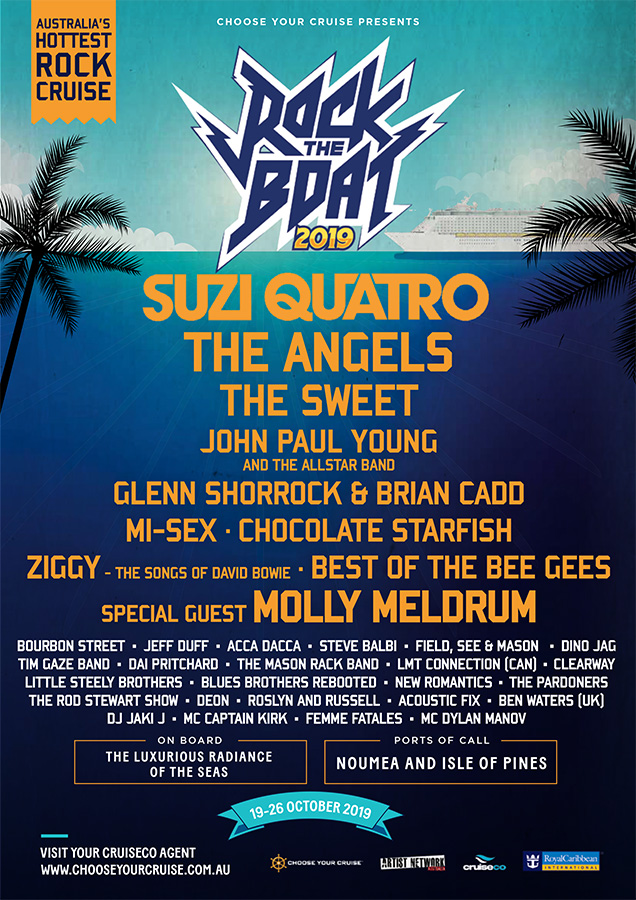 BRAVO 2019
12 - 19 November 2019
Australia's all-encompassing performing arts cruise, BRAVO returns in 2019 featuring a spectacular program of over 30 acts and artists where passengers will be treated to seven nights of music that traverses musical theatre, opera, cabaret and jazz. Guests will...