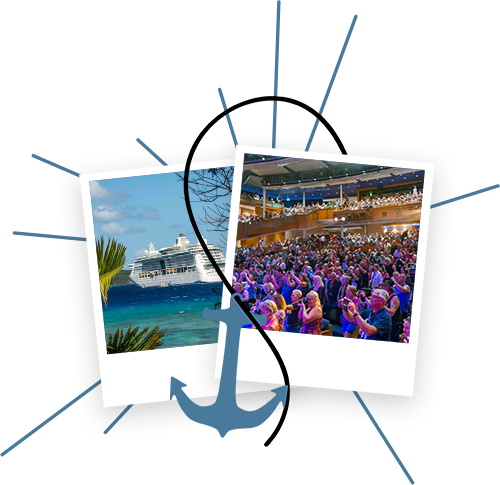 Who we are
CHOOSE YOUR CRUISE
Family owned and operated festival cruise company Choose Your Cruise has been creating music lover holiday experiences now for near a decade.  Since its 2009 inception, Choose Your Cruise have hosted thousands of passengers onboard our various ship across 6 music charters brands. Take 2000+ cruise and music lovers, add the best entertainment from around the globe and you have a recipe for a cruise holiday you will never forget… Get on board!

Australia's Largest Music Festivals at Sea

Over 183 Days at Sea

Over 750 acts

Over 31 cruises
Stay up to date with all the news, goss and all things music and cruising!
First Time Cruiser? We have your questions answered here!
We love first time cruisers – even if you have been on a regular cruise before delving into the world of music cruises, we are sure you will have some questions before your first voyage. To save yourself some time, we have collected the most frequently asked questions we are asked regarding our Australian cruises … Continued
Past Cruises
See where we have been to get excited for our future! Every company has a beginning, follow our history of talented artists, performers, experiences and members of our cruise passenger family. See below our past cruises in retrospect.