Meet new, like-minded people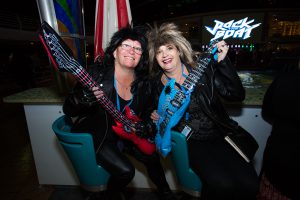 In many cases, if you were to go to a concert or music festival, it isn't very often that you would strike up a conversation with the person next to you, as you are usually there to see the artists and then move on to your next destination. The great thing about our cruises, is everyone feels so relaxed because they are on holiday, but also because their environment is so positive, they are more likely to strike up conversation in between shows or at a bar because everyone is in the same boat. 
You won't find anything else like it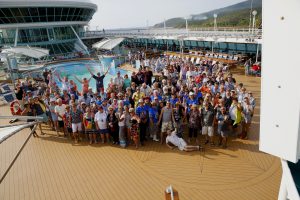 One thing we have noticed throughout the years of doing these cruises, is this incredible atmosphere on board each cruise that you cannot find on any other cruise, concert, or anywhere else for that matter.
The second you get on board; you are instantly connected with the other passengers. Because unlike a normal cruise where people come on board for different reasons – our passengers are there because they all share a common love for music.
Meet your musical idols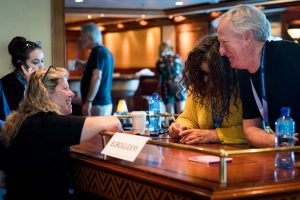 One of our passengers favourite parts about cruising with us, is that the artists are also having a break from the real world and enjoying their time on board too! You are all on the ship together, so you never know who you might share an elevator with or see walking around the pool deck! We also have an opportunity on board for you to meet the stars during the autograph signing session. This means you will have a designated time to say hello and get something signed if you are too shy to catch them around the ship – and it will also give them the opportunity to relax and have a great week on board too!
Undisputed ease and enjoyment
Having the opportunity to experience so many shows in a short period of time without having to worry about how to get to each venue, where to camp or what to cook for dinner is where we come in. You can spend your days planning which bands you will see at what venue throughout your trip, and the best part is you won't have to worry about who the designated driver will be after a few drinks at the pub afterwards, our captain will look after all of that for you!
The ultimate, all-inclusive holiday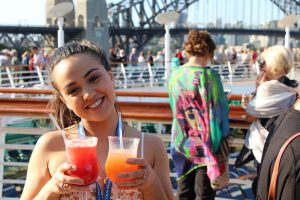 The best gift you can give someone is the gift of music, but to compile a huge selection of live music, unparalleled atmosphere and a holiday all-in-one, you can't go wrong! On top of that, our cruises are an all-rounder where once you are on board, your only expenses are things like alcoholic beverages, merchandise/souvenirs, speciality add-on dining and shore excursions. All performances and onboard experiences are included in the cost of the cruise, so there is no need to purchase tickets to specific events or shows. You will be designated show times if needed, otherwise everything else is leisurely general admission and you can come and go to whichever venue you please.
To gift yourself or someone you love the holiday of a lifetime, call us on 1300 247 371 or email hello@chooseyourcruise.com.au – it would be our pleasure to help you find the perfect cabin for someone special these holidays.